Testimonials
***** Highly recommend, our favorite serum!
"My wife was using coconut oil on her face and it wasn't cutting it. I tried to get her to use a face cream but she feels they're too heavy for her skin. So after reading the great reviews on this product I ordered a bottle for her and she loves it! Her skin has cleared up and become more radiant. I started using it myself and absolutely love it. And you cannot beat the price. We highly recommend this serum!"
***** Most consistent, better than the others
"Since last year, I've been testing out a bunch of serums: both coming from small and large-brand name businesses, and I've liked this serum the most. I have very dry skin and easily get pimples and acne, but whenever I use this product, I see less of them on my face compared to serums from other companies. It feels comfortable on my face, and I don't find myself scratching at my face anymore thanks to this product. 10/10"
***** The BEST serum
"This serum is amazing! Bought it when I found Sweetwater Labs's at Chelsea Market a few years ago and have used it ever since. It makes my face so soft and glowy immediately after application and throughout the whole day. I use this day and night- I just cannot get enough of this incredible product! No serum on the market compares. Love to buy Sweetwater Labs products because I know that they are a fantastic company that truly cares about their customers and creates products that work, could not recommend them more!"
***** Finally found THE serum
"I have fair skin and have been dealing with hormonal acne for over 30 years and have tried almost everything. Because of my fair skin, I've been left with red marks and some scarring, but I tried this serum two years ago when I met Yoav and received a sample. For the last two years, my face actually looks better than it ever has. I just turned 50 and am always getting comments that I look younger and my skin is more glowing than ever. And I haven't had any acne since using this serum. It smells wonderful, lasts a very long time and is better than botox. I don't use any other moisturizer except sometimes the rose oil for my forehead which tends to be more dry. So glad I found this. Yoav and Nadia, keep up the great work!"
***** Feels amazing!
"I wanted to reach out and let you know how much I love your skincare products!! I am using the vitamin C serum, and papaya face scrub. MY SKIN LOOKS/FEELS AMAZING!! I have really sensitive skin, Im extremely picky when it comes to choosing my skin care products. I tend to have backlash from products, meaning my skin benefits for a couple of days and then I start to break out in the long run. I have used your serum about a month and it has been nothing but beneficial for my skin. I also appreciate how affordable your products are!! THANK YOU FOR HELPING ME ATTAIN THE SKIN IVE ALWAYS DREAMT OF!! I look forward to trying more of your products :)"
***** Your products have changed my life and confidence!!
"Sweetwater Products have been life changing for me. I am 18 years old and I suffer from mild acne and rosacea. Throughout the years, I have tried dozens of products. I have tried Murad, Cetaphil, Aveeno, Paula's skincare etc. The list goes on...With that being said, I began to feel helpless since all these products weren't working for me. This is when I decide to contact dermatologist. I was put on several different medications that I ended up having horrible reactions to. The doc would look at my skin for two minutes and prescribe products with ingredients I could't even pronounce. After visiting two dermatologists, I officially gave up. It wasn't until I was on vacation in NY, wandering streets of Soho, when I across across the products that changed my life. I was about to leave when Yoav introduced himself and gave em a warm welcome. We began talking & I learned more about the products. I was definitely hesitant about purchasing the products since my past. I decided I would give it a shot after hearing Nadia's story with struggles with her sensitive skin. I received the clay face mask, vitamin serum, papaya scrub and cbd lotion. I used the face mask at night followed by scrub and serum and the next day I saw results!! I was shocked. My pores were smaller, my skin was smooth and my acne looked smaller! I was ecstatic! Thank you so much for making such wonderful products! I am so happy I came across your products. I swear it was fate."
----------------------------------------------------------------------------------------------------------
Rose Face Oil
***** Love it!!
"If you're wondering if you should try this product, go for it. It's no secret that it's next to impossible to find skin care products that are truly natural and actually work. But everything I've purchased from Sweetwater Labs has been so amazing. My skin looks great and it smells wonderful. I only wish the bottle was bigger! I can't wait to try the other products as well."
***** I wish my sample bottle was bottomless
"Honestly an incredible product. It helps so much with dryness in the winter, and does wonders for helping my skin recover from the exfoliating treatments I used to get rid of acne scars (which work quite well too!). It is helping my skin recover from the scarring really well. The scars I have are darker spots where the acne used to be, not deep cystic, chronic acne scars. Apart from that, if I leave it on my face, my skin will have such a healthy glow, because it really reduces the redness I get from being outside in the cold. Once it runs out, I'm seriously considering having my friend ship it over for me into Europe!"
***** Glowing
"I received a sample of this at the holiday market in Dec 2019. Even though I didn't have any facial skin concerns, it was still recommended to try. Ummm well WOW! People were commenting that my skin was "glowing" and that I looked "pretty"! This was all after using the product for only four days! It's funny that I saw improvement on my skin that didn't need to be improved. I'm obsessed with all these compliments and it's because of this amazing serum!
I would recommend this to everyone! It smells glorious and is so easy to apply and wears really well under makeup. I love it so much! Buying more!"
***** Love! I finally have soft glowy skin!
"I met Nadia and Yoav at Chelsea Market in NYC a few months back and am so grateful to have found them and their products! I have tried countless skin care products over the years to clear my skin and give me that soft dewy glow. Yoav recommended I try the Rose & Argan oil. I was skeptical at first because oils used to make me breakout (I had a bad reaction to the popular Herbivore Blue Tansy and not great results with the more expensive ones such as African Botanics Marula oil). This face oil is light and gives your skin that dewy look! I absolutely LOVE IT! I even like it better than my La Mer! I also love that their products are all natural and organic. Makes me feel safe to use them on my face without side effects. Other SL products I love: the Vitamin Serum (light, not sticky) and Papaya Face Glow (soft cleansing scrub). Thank you Sweetwater Labs for making these products! Couldn't recommend them enough!!"
***** My skin is not only GLOWING but its clear!!
"I went to a farmer's market of sorts about a month ago where I met Nadia and Yoav. Yoav wanted to make sure I took home some samples and gave me a grapefruit miracle healing salve. I have never met nicer people. And Im not just talking about your personalities, it is so nice of you to finally release some products that actually work! I have been blown away. I havent changed anything in my skin care routine except for using the Rose face oil before derma-rolling, and using the Miracle Healing Salve for my moisturizer. My skin is not only GLOWING but its clear!! Not since I got acne (age 10) has my skin looked this good. You better believe I will now have my entire skin care line be these products! And, being from Utah I am going to tell everyone so we can save our skin int his desert climate!!"
***** DRAMATIC improvement in my skin in just 10 days!
"I met you guys in Chelsea Market about 3 weeks ago. I've been using your skin plan every night (papaya face glow, detox mask, rose face oil and vitamin serum) and I have to admit, my skin looks and feels dramatically better. It took about 10 days before I noticed a difference, and then after that the improvement was dramatic. I've always had a lot of acne-from black heads to cystic. And I've always picked like crazy, leaving me with MORE acne and MORE scars. NOTHING has worked, and I'm 24. This is the first time in a very very long time where I have woken up feeling my face and smiling, and looking in the mirror after I shower and say " my face isn't red, there's nothing to even try to pick" its amazing. I feel so good I hope the results continue to be this way. I've believed in many many products and have always been let down. This is something truly special. I am so so happy with your products so thank you!"
----------------------------------------------------------------------------------------------------------
Papaya Face Glow  
***** A-M-A-Z-I-N-G
"This scrub is absolutely amazing. I use such a small amount for my WHOLE face and I have already noticed a difference in the texture of my skin and a reduced amount of breakouts. I couple this with their Rose oil to moisturize after washing my face. My skin is smooth, and the product is so light on the skin yet feels like it digs deep enough after every use. Love it. 5 stars."
***** I F****NG LOVE this S**t
"I bought this and the brightening serum about a year ago and just ran out (I don't use every day, just in the shower). Without the scrub as a part of my shower routine for a couple of weeks, I noticed a HUGE difference and had to search for it online. When I found the site and saw it was only $30, it made my day!!!! Thank you, thank you, thank you for making affordable, kick-a** products!"
***** A life saver!!
"After trying every skin care routine known to man, this product alone has saved me! (I also use the clay mask & vitamin serum with it but I'm not as religious with them as I am with this scrub.) I use it every time I'm in the shower. I had concerns over using an exfoliant every day, but it truly is gentle and not damaging to the skin. I am so glad I took a chance and bought this product from Yoav at the turnstyle market! My acne is gone, I rarely get new pimples, and my old scars are fading. Would buy this over and over again! Thanks so much Nadia and Yoav!"
***** Great for face and hair
"I'm a balding man, and at first, my wife showed me this scrub and instructed that I use it on my face. Now, if you or someone you know is bald or balding, you know that skincare for your scalp is just as important as your face. So I tried using this on my head as well and what I've experienced is pretty great. Not only does this exfoliate your skin, it moisturizes your hair unlike any other product I've tried. And my hair is notoriously dry since I've started shedding. Anyways, yeah, highly recommend for your face and just your skin in general, but also try it with your hair and see what happens."
 ----------------------------------------------------------------------------------------------------------
Detox Clay Mask
***** Acne Problem VANISHED
"I cannot believe how incredible this mask is. I've been struggling with acne for my entire life, be it with surface pimples or the deep cystic type on my cheeks. I put this on and it's gentle enough to leave on my skin for 30 min or so (and feels AMAZING), and by the next day, my surface acne is gone, and my cystic acne is like 80% reduced. I use about 2-3 times a week and it gave me completely clear skin for the first time in my adult life. The day after my first use, I actually found dried oils and gunk pulled out of my pores when I washed my face in the morning! Honestly, I thought the "negative charge" thing was just a gimmick but it worked! I never saw anything actually work like that before. It doesn't dry out your skin like other acne products, and really feels like your skin is healthy. I can't emphasize how much I love this thing. I'm getting some for my whole family (even my brother who struggles with acne too)! If you are looking for a solution, $35 isn't much to try it out, and I promise you, you'll be hooked afterwards. BEST PRODUCT EVER."
***** Best mask ever!
"I've been THROUGH it with my skincare and trying different masks but none have really been effective. This mask does three beautiful things: clears up and neutralizes my skin, brings anything "under the surface" out, and works amazing as a spot treatment. I use it about 2-3 times a week, usually after a workout day or my skin feels otherwise a little dirtier. I'll start with an oil-based cleanser (from another brand) to clear any surface sweat/pollution, then leave this mask on for about fifteen minutes, and then continue with the Papaya scrub. I can't believe how much of a difference this has made in my skin over the past month or so. I never imagined that my oily, sensitive skin could look anything but red after a cleanse in the shower, but these products actually leave my skin looking soothed immediately. Amazing."
***** It is like a mini trip to the spa
"I have always had very large pores and have been searching for a product to tighten and shrink them. Finally I have found an all natural product that does the trick. I feel so fresh and clean after using. It is like a mini trip to the spa..."
----------------------------------------------------------------------------------------------------------
Sunshine Serum 
***** Awesome!
"I'm writing this review after using this product only 3 days now. I apply this product once a day when I get out of the shower. I have had a dark red spot on the tip of my nose since childhood. Even after using just 3 times I notice the spot becoming lighter and shrinking in size. I will come back later to update my review after a few weeks of using this product :)"
***** Healthy Sunshine for your skin (in-a-bottle)!
"I was so excited to try this serum and it is my #1 favorite product for my face now! I bought it initially to diminish a couple of dark sun spots (since I'm a lover of the sun) and I after 2 weeks I'm already seeing an improvement! Besides the results I'm already seeing, I simply love how light the serum is for every day use and yet so moisturizing I no longer use an additional moisturizer! Simply delicious serum! My skin loves it! (I have combination skin, some dry spots T-Zone etc)"
***** Stunning results - thank you!
"I was on the subway with a friend and she remarked that my skin looks amazing! I see her all the time and hadn't since I started using the Sunshine Serum so I guess the effects are already noticeable!
I have to say I'm amazed that after only 2 uses, the dark spots on my cheeks are significantly faded! I would love to try some other products of yours since I see such a huge difference already."
----------------------------------------------------------------------------------------------------------
Revive Glycolic Acid + Rosewater Face Mask 
***** Effective on teen acne, easy to use.
"My son and I have both been using this product with great success. A quick and effective application for 20 min before his shower is perfect for a teen boy with little patience for facials. It has helped manage his severe acne without the harsh drying effect of many other acne products. I had a few odd bumps forming that completely went away. I appreciate how one product meets both of our needs."
***** Starting to see dark spots fade + clearer skin!
"I've been giving this a couple of weeks before I wrote a review...so far I LOVE this mask. It's easy to use, not harsh and after a using 2-3x per week for 20-30 minutes at a time I'm starting to see some dark spots fade! It's also been helping clear my skin from "Mascne". LOVE IT!"
***** Seeing results!
"I have used this mask 3 times so far can see and feel results after rinsing off! My skin feels so soft and smooth after and my pores literally shrink. I can't wait to use and see results after a month!"
----------------------------------------------------------------------------------------------------------
Fleur Body Oil
***** awesome
"Its an super awesome product. its light and absorbed so perfectly without giving you any sticky feeling. Its scent is super awesome and i am not exaggerating, but its heavenly, and u even dont need a perfume. in short its a bundle of joy confidence and bliss."
***** Excellent product!
"This smells amazing and really moisturizes the skin. It works great in the winter to lock in moisture without being too oily. It is a unique And refreshing smell - everyone asks what perfume I'm wearing when I use this!"
----------------------------------------------------------------------------------------------------------
Rescue Me
***** Anyone with eczema should get this ASAP
"Over the years I have become very skeptical of products that claim they treat, help, or aid eczema and rosacea. Between venders trying to sell me snake oils, or companies PROMISING I'll see an improvement, only to find their products have harsh chemicals and burn my face, I pretty much just gave up. Well, when I was really down and having a flair up all over my cheeks and eyes, I stumbled upon Sweetwater Labs. The saleswoman was not only informative, but also very confident in these products....So I went out on a whim and thought "it couldn't hurt to try one last time".

I DO NOT REGRET IT ONE BIT!!!! I have finally found a product that moisturizes my face, helps with flair ups, keeps my skin healthy, and doesn't stink like ointment. I am truly blown away by this product, and it's become a staple in my skincare routine everyday! It's safe to say that I will never be switching to any other skincare product in regards to my eczema and rosacea. After about a week of using this, my skin cleared up. There was even noticeable improvement after ONE DAY! A huge thank you to this amazing company for restoring my confidence in my skin, and actually producing a product that helps people. No smoke and mirrors here, just an amazing wholesome product. 10/10 would recommend to everyone I know."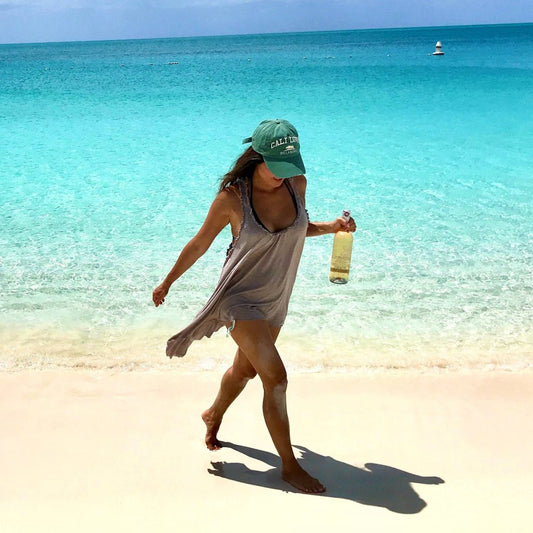 Our products are animal cruelty-free, vegan (except our goat's milk soaps) and non-GMO. Every month we happily give a percentage of our profits to numerous charities close to our heart. Our reasonable prices reflect our values and mission to make very high quality organic skincare available to everyone. We guarantee all our products for full refund or exchange with zero hassle. Love your skin!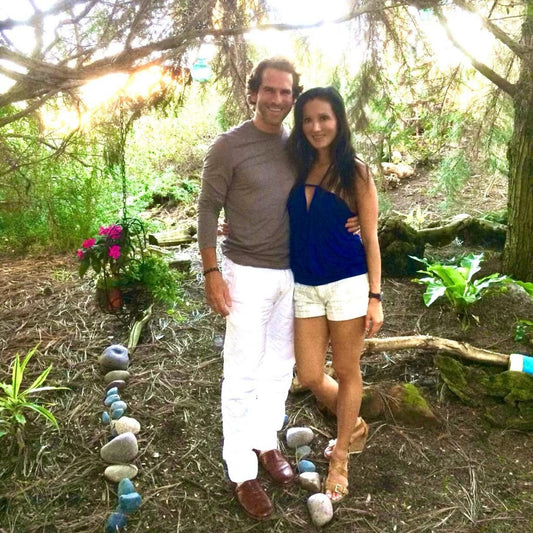 NY LOCATIONS 2021: After months of closure of our pre-pandemic locations, we are excited to be selling in person again at the Bryant Park Holiday Market (located between Fifth Avenue + Avenue of the Americas, between 40th + 42nd Street in Manhattan) from October 29th 2021 - January 2nd 2022. We look forward to seeing you!