Why choose Sweetwater Labs skincare?
Our products solve skincare problems naturally and effectively. All our products are packed with nature's most powerful antioxidants, anti-aging and medicinal ingredients.  Our proprietary formulations have been tested and refined over a decade. Our reasonable prices reflect our mission to make high quality organic skincare available to everyone. Premium products do not need to come with exorbitant prices. We guaranteed our entire line for full refund or product replacement no questions asked. All of our products are animal cruelty free, vegan and non-gmo.        
  Vitamin C: Prime ingredient of stimulating collagen production. Stable collagen production fights wrinkles and ensure evenness in skin's tone, texture and reduce dark spots. It is also a super antioxidant as it is able to protect the skin from free radicals. Unlike other formulas containing vitamin c with absorbic acid which is unstable and therefore deteriorate quickly (which is why those serums change color) and can also irritate the skin, our formula contains a more stable form which greatly extends the shelf life and is non-irritating.             
  Argan oil: Often referred to "liquid gold" is extremely rich in nutrients which makes it highly beneficial for hair and skin as it is also easily absorbed. Argan oil is also a super antioxidant and anti-aging ingredient as it restores elasticity to skin and reduces inflammation. The vitamin E and fatty acids are excellent for repairing dry, damaged skin or other conditions such as eczema, stretch marks and promotes healing. A few drop on affected areas helps speed up the dealing process.
  Rose oil : We use Bulgarian rose oil made from rare Bulgarian roses that have been cultivated over many years. Bulgarian rose oil is considered the most potent rose oil in the world and is known for its high content of antioxidants. Bulgarians are experts at harvesting, processing and cultivating them at the right time so the beneficial properties are transferred to the oil in the highest concentration possible. The oil is an anti-inflammatory and tissue regenerator loaded with therapeutic benefits for the skin. Great for sensitive skin as it reduces redness and calms the skin. The oil tends to be expensive as it takes tens of thousands of rose petals to produce one ounce but it is extremely potent so only a tiny amount is needed.
  Rosewater: This is a must in every skin regime and why it's often found in every Indian household. It has anti-inflammatory and antibacterial properties that reduce redness and helps healing acne, dermatitis and eczema. It is also an astringent so removes oil and dirt accumulated in pores. The antioxidant properties help to strengthen skin cells and regenerate skin tissues.   
  Jojoba oil: Rich in vitamins and minerals including vitamin e +  complex and is antibacterial, anti-inflammatory and comedogenic. It is extremely beneficial for hair, face entire body. Since this oil is very similar to oil body creates naturally its quickly absorbed into skin. Helps reduce under eye dark circles and stretch marks.  
   Sweet Almond oil: Rich in vitamin e + a+ k, proteins, potassium, zinc and antioxidants.  Regular application can protect skin from oxidative stress and UV sun damage.    
  Shea butter: Naturally rich in vitamin a + e + f. Offers natural UV protection (spf 6) and provides skin with essential fatty acids and nutrients necessary for collagen production.  Incredibly nourishing and healing remedy for dry skin. With longer term use many people report skin softening, strengthening and healing.     
   Lavender oil: A natural calming astringent and helps normalize oil production and stimulate new cell growth and regeneration.    
   Peppermint oil: We use peppermint oil directly sourced from India. Indian peppermint oil has more aromatherapy benefits compared to other regions. Packed with vitamins a + c and minerals. Has antiviral, antibacterial, anti-inflammatory properties.   
  Propolis: Known as "bee glue" is a resin like substance made from collected tree resins that are processed by bees. Has been used medicinally for thousands of years. It's a strong antiviral, antibacterial and healing ingredient with lots of vitamins for healthier skin.
   Aloe water: Herbal remedy since ancient times that accelerates skin's natural healing process by speeding up cell production . Anti-inflammatory (equivalent to 1% hydrocortisone) and antibacterial properties. Rich in vitamin c + e and beta carotene. Helps reduce pore size.    
    Volcanic ash (bentonite) clay: Powerful acne treatment. Harvested from soil made from volcanic ash. Packed with minerals (iron sodium, calcium, potassium and magnesium). Clay has negative electric charge which in turn removes toxins from skin. Since many toxins have positive charge the clay bonds to them. When it comes into contact with a toxin, heavy metal, chemical or other impurity the clay gobbles up the toxins. Clay also pulls hydrogen from cells allowing room for oxygen.   
Hyaluronic acid (HA), or hyaluronan, is a carbohydrate molecule that is naturally occurring in our bodies. That's right, it's already in your skin but amount tends to decline as we age. HA is a humectant, which means it grabs moisture and holds it so skin can absorb it. The HA molecule is too large to penetrate the top layer of skin. So, it sets up shop on your skin's surface and gets to work grabbing and holding moisture so your skin can absorb it and stay healthy and hydrated. Applying hyaluronic acid on your face plumps up the skin to smooth out fine lines and wrinkles. HA restores skin's moisture to temporarily turn back the clock and give your skin some oomph + also improves protective barrier.  When your skin is dry, its surface is more vulnerable to damage and even infection getting through. By providing your skin's outer layers from the environment with rich moisture, HA actually strengthens your skin's protective barrier to give you stronger, healthier skin.
Cold pressed castor oil. This oil contains Vitamin E, proteins and Omega 6 & 9 that are the key components responsible for good hair and skin. It helps in the reduction of hair fall, pre-mature greying of hair + fights any scalp related problems along with accelerating hair growth. Research has shown that healthy hair growth is stimulated when castor oil is applied to the scalp, eyelashes, and eyebrows. Castor oil helps increase hair volume because it's rich in omega-6 fatty acids and it encourages circulation, which is essential for hair growth and also contains antibacterial properties.  
 Kakudu plum extract. According to the Australian Government's Rural Industries Research and Development Corp., the Kakadu plum has the "highest recorded level of natural vitamin C content of any plant in the world — more than 100 times that of oranges. Vitamin C has the ability to reduce wrinkles and age spots. Beeson Aesthetic Surgery Institute in Indiana showed that with at least three months of use of a topical vitamin C application, significant results were visible in the reduction of wrinkles, along with skin texture and skin tone changes.Additionally, this plum contains trace minerals and antioxidants that nourish and invigorate the skin, including vitamin E, zinc, iron, folate and lutein, all of which can help prevent premature aging. 
 Squalane. Squalane is a natural substance produced by our own bodies, however, its concentrations may go down as we get older, meaning it's important to find ways to add squalane into our daily lives, through foods and topical application. Because the body produces this substance naturally, the skin readily receives the oil and while it does provide superior hydration, it's lightweight enough for all skin types and will never feel heavy or greasy on the skin. Because its molecular structure is so close to the skin's own, squalane oil penetrates deep into the pores where it targets your skin care concerns at a cellular level. Squalane oil fights off skin-damaging free radicals that contribute to the signs of aging. It balances oil production, providing just enough moisture to keep the skin clear and healthy. It also has powerful anti-aging properties and will help the skin age gracefully as well as anti-inflammatory benefits to help with skin conditions such as acne and eczema. Last, but not least, squalane oil helps to boost blood circulation, which promotes the formation of collagen for firmer, plumper skin and an instant skin glow. 
 Rosehip seed oil. The vitamins present in the oil serve as antioxidants that help fight the free radicals. And the essential fatty acids in the oil, namely oleic, linoleic, palmitic, and gamma linoleic acids, are absorbed by the skin and converted into prostaglandins. These compounds play a role in the regeneration of tissues and cellular membranes. The oil also helps improve skin health and delays the signs of aging. Rosehip oil contains powerful nutrients that fortify the skin with essential nutrients and improve its health. Undernourished skin also tends to secrete excess oil, which can lead to acne. Rosehip oil prevents this. It also helps unclog pores (rosehip oil is non-comedogenic) and prevent pimples.
 Borage seed oil. This oil has numerous uses — ranging from treating skin flare-ups to lowering pain. The most beneficial aspect of using borage oil either topically on the skin or internally in capsule form is it has strong anti-inflammatory effects. Borage oil is becoming increasingly popular as a natural anti-inflammatory agent because it has one of the highest amounts of GLA of all seed oils. GLA is one type of omega-6 "essential" fatty acid that the body cannot make on its own, so we must get it from outside sources. Supplementation with essential fatty acids might prove effective in treating inflammatory disorders because they help correct defective conversions of fatty acids to metabolites which has circulation-boosting and anti-inflammatory abilities. When the body isn't able to complete an important metabolic step that keeps anti-inflammatory enzymes at appropriate levels, it's easier for inflammation, which is the root of most diseases.
Mamey sapote seed oil.  This oil has been found to be beneficial for the skin and scalp. Mamey Sapote Oil is rich in vitamins A, B, C and E, proteins, amino acids, fatty acids and minerals. Sapote restores the health of natural or chemically relaxed hair while improving manageability leaving your hair soft and luxurious.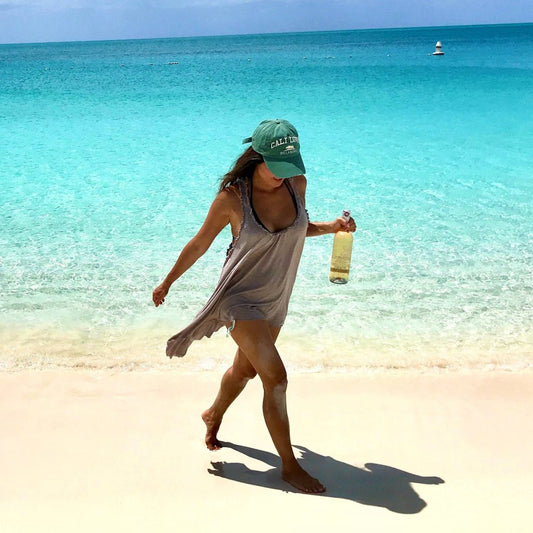 Our products are animal cruelty-free, vegan (except our goat's milk soaps) and non-GMO. Every month we happily give a percentage of our profits to numerous charities close to our heart. Our reasonable prices reflect our values and mission to make very high quality organic skincare available to everyone. We guarantee all our products for full refund or exchange with zero hassle. Love your skin!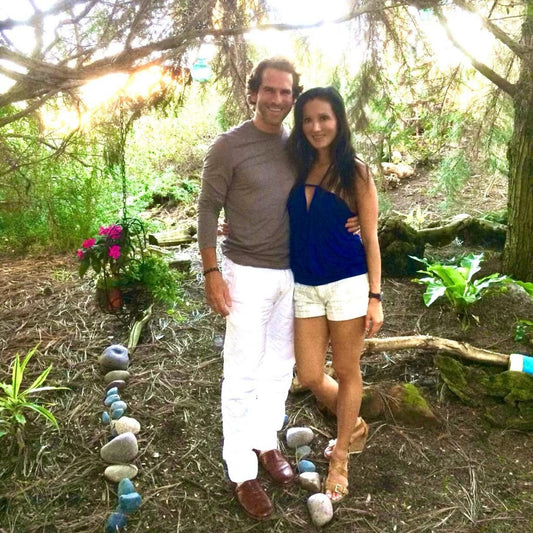 NY LOCATIONS 2021: After months of closure of our pre-pandemic locations, we are excited to be selling in person again at the Bryant Park Holiday Market (located between Fifth Avenue + Avenue of the Americas, between 40th + 42nd Street in Manhattan) from October 29th 2021 - January 2nd 2022. We look forward to seeing you!